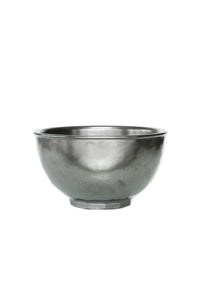 With an old-world charm that conjures up visions of grand European estates, this collection's hammered finish and lustrous pewter colored glaze gives each piece an original, authentic look.  Despite its uncanny resemblance to metal, each piece is actually dishwasher, freezer, microwave and oven safe! Made in Portugal.
6" W, 3.5" H, 28 oz.
Stoneware
Please allow 3-5 shipping time on this item.