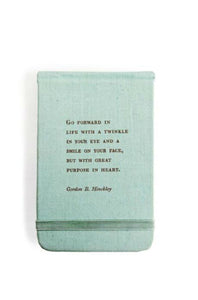 Words to live by from Gordon B. Hinckley on this fabric covered pocket notebook.
"Go forward in life with a twinkle in your eye and a smile on your face, but with great purpose in heart."
3.5" x 5.5"
Lined and perforated pages
Elastic band closure

Please note that the fabric journals are naturally dyed so slight color variation could occur.